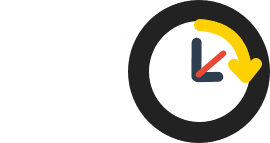 3 Hour Deliveries
Have a delivery deadline to meet? Working with a small delivery window? Have your items quickly delivered in 3 hours or less!

3 Hour Deliveries

Real Time Tracking

100% Australian Owned
3hr Courier
Have your items quickly delivered in 3 hours or less! ShipNow is the fast delivery platform that offers complete control over your bookings by being able to track your parcel live as well as access your couriers information. Our 3-hour express delivery service allows you to have your package received within a 3-hour window as long as the pick up and drop off destinations are within 60 km of each other.
Want to see your express delivery live? Book online or download our app on iOS or Android!
Our customers share their stories about using ShipNow
I've always found courier services for small to medium items tricky for a number of reasons – facilitation of payment, guaranteeing pick up & delivery timelines and confidence that the goods will arrive! I LOVED ShipNow from my first booking and made my entire team download the App the very same day! Tracking delivery progress via GPS, no fuss payment processing, simple pricing model, and App + online login meant I could even leave the office and continue to track progress while away from my desk – the control freak in me was more than satisfied and secure with ShipNow and I will continue to use them for all of my personal and business courier needs!